APRIL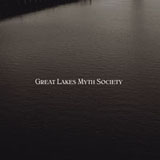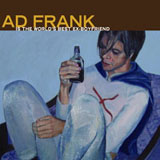 NEW RELEASES!! Out this month are the debut from Great Lakes Myth Society and the latest from Ad Frank, both released April 19. They've already begun hitting radio and the press, with Great Lakes Myth Society checking in as the #17 most-added album during its first week. Ad Frank is the World's Best Ex-Boyfriend hits radio this week, and the press has been loving it. Rochester, NY's City Weekly says" face-in-the-toilet heartbreak has a new hero in Ad Frank, and you'll still respect yourself in the morning after going a few rounds with his new record." Pre-order your copies here and you might get them a little bit before the release date (wink, wink). And be sure to check out Ad's new website, too!
College radio fans are encouraged to tune in to their favorite station(s) to listen up for Ad and great Lakes. Even better, give them a call and request. Here's a list of some stations that have added the albums to their playlists.
Meanwhile, we're going to be adding some new t-shirts to the online store, for Great Lakes, Ad, and Rooftop Suicide Club. Rooftop fans - rejoice! While we have delayed release of their album a couple months, they will be selling EPs of new material at their upcoming shows, so get in line early for those.
And, finally, Paula Kelley is preparing to enter the studio to begin work on her third solo album. She's got some pretty exciting things up her sleeve for this record, so stay tuned for details on that. And be on the lookout for an unrelated internet-only single released later this month.